A great story that will appeal to anyone of any age.
In 2008 I was going bankrupt.  I wasn't the only one.  We were at the start of the world's worst financial crisis in living memory.  What I need, I told myself as we conferred over a bottle of wine, is to write a best-seller – and immediately outlined the plot.  The bottle of wine evaporated, the crisis meeting broke up, the day ended.
Much to my surprise, by lunchtime the next day, I had written the first few pages of Unplayable.  And they just kept coming.  For minutes at a time I forgot my financial situation, and the whole book was completed in seven weeks. 
I road-tested it on my two young children (to whom it is dedicated) and they loved it.  Or at least they made me stay up half the night reading it to them.  It later proved popular with a lot more young readers (and old – I remember an octogenarian mildly scolding me for having written a unputdownable story). And it also proved something else.  As Nicholas Lezard generously said in his Guardian column, 'Simon Rae seems to have acquired… the knack of writing fast-paced, entirely plausible and gripping narrative for children of a certain age'.
Inexplicably (to me, at any rate), Unplayable didn't become a best-seller. But I don't mind. Amazingly I didn't go bankrupt, and I owe the corrupt and greedy banking fraternity a huge debt (as well as the huge debt that I am only just paying off) as they forced me to discover a new skill, which I developed in my next two books.  Keras was very different from Unplayable.  Well, it didn't have any cricket in it, for a start. Where the unicorn came from remains a mystery to me. But that's what prompts me to write: I want to find out what happens next as much (I hope) as my readers do. 
Medusa's Butterfly also came from left-field, and is probably the nearest I'll ever get to writing a horror story.  I sometimes frighten myself.  Where did the idea of a boy finding Medusa's head in a cardboard box on his doorstep come from?  Working out how Marcus would handle what was in effect his own personal nuclear weapon was a weird and scary exercise, and posing the moral problems it presented was a real challenge. Which I loved.
I have written several other books for younger readers, but got distracted by adult crime stories.  However, a book I had hoped to publish in time for the Rio Olympics is now going to appear in the year in which the Tokyo Olympics almost certainly won't happen.  Rio Gold  is the story of what didn't happen in Rio, 2016, (but could have), and I think it's my best yet. 
Watch this space!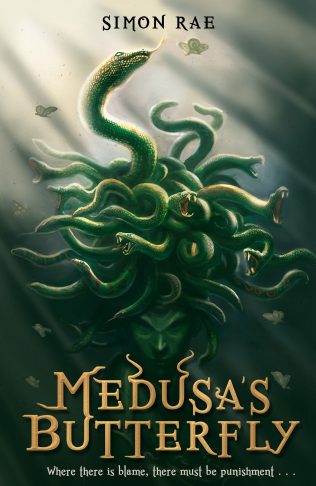 Medusa's Butterfly
A box is left on Marcus's doorstep in the rain. Fussy Aunt Hester has told Marcus not to open the front door under any circumstances. But she's out – and just this once can't hurt . . . can it?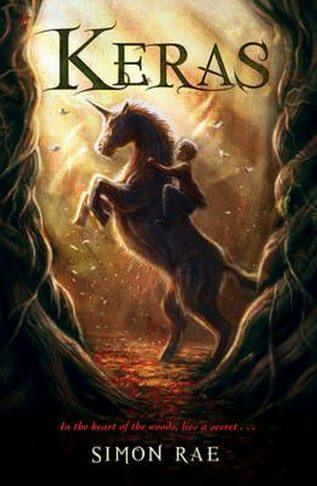 Keras
All his life, Jack Henley has felt at home in the woods – more at home than when he's actually at home with his parents. When Jack discovers that the woods hide an incredible secret – a beautiful, extraordinary, unicorn – he cannot believe his eyes.
*Please note: To avoid spam and unsolicited mail, please copy and paste the relevant address above to get hold of me. I am copied in on all emails. Thank you.